Is there the best antivirus software available?
The role of today's antivirus software is no longer limited to virus detection. They evolve by equipping themselves with functionalities adapted to the Internet and current uses, thus trying to follow the evolution of threats in order to best protect the user and his system. The monthly ranking, which takes into account the latest ranking of the "Real-World protection" test on the AV Comparative website, gives this result (see below for more information):
1. Kaspersky
2. Avira
3. F-Secure
4. Bitdefender
5. VIPRE
We could reduce the subject to this list but it would be a little misleading without explanation. Indeed, there is not a single "better antivirus" but antiviruses more or less adapted to each user. Some will be satisfied with the one delivered with their system or a free alternative version if they feel they can identify malware traps. Others may prefer a little more assistance or simply need products adapted to their uses.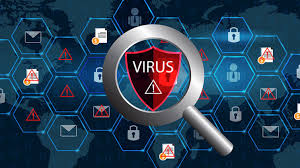 There are indeed security software versions that contain antivirus and many other protection options: advanced firewall, parental control, link verification, Wi-Fi connection protection, VPN private network, etc. Some even have configuration options to allow the user to maintain the system, update the software or be discreet when using software or games.
So there is no better antivirus but the best antivirus for your own use: the one whose interface suits you, fits your budget if you choose a paid model or the one whose integrated features are really useful to you. Many are satisfied with the one integrated into Windows and it is far from being a bad choice: it regularly ranks on the podium and has some advantages.